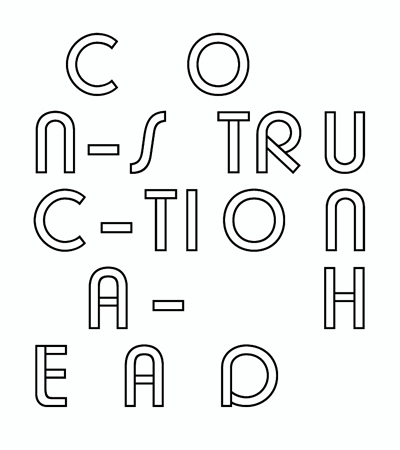 Construction Ahead
From May 30 to August 31 2013


Commissioned by AS.ARCHITECTURE-STUDIO

Curated by Vanessa Clairet and Anne Davidian

Artists: Valérie Jouve, Zhenfei Wang, Amaury Wenger,
Gordon Matta-Clark, Didier Faustino

CONSTRUCTION AHEAD, title chosen for the exhibition at CA'ASI, defines the building site as a space for possibilities from which stories, reflections and questions can emerge. At the invitation of AS.ARCHITECTURE-STUDIO, Valérie Jouve, Amaury Wenger and Zhenfei Wang have produced new photographic series on this particular moment of architecture under construction. Featuring the works of these three photographers, as well as a site specific installation by Didier Faustino and a seminal film by Gordon Matta-Clark, the exhibition explores the complex relationships of architecture with time, body and image.

The catalogue, published for this occasion, will gather reflections of the invited artists and architects, drawing out a dialogue, initiated in the exhibition, between architecture and contemporary art.
Press release